"Campaign to Preserve Black Bear Hunting in Maine"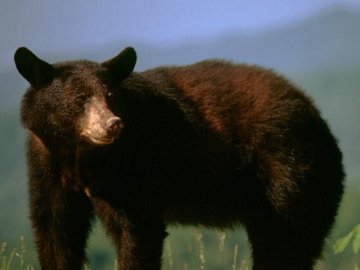 The pro-hunting coalition, Maine's Fish & Wildlife Conservation Council, waged a great fight and beat the radical anti-hunting and animal rights activists in the November 2004 election.
As a result, bear hunting, hounding and trapping is still legal in Maine.
However, these radical groups, with over 95% of their money coming from The Humane Society of the United States (HSUS) and the Fund for Animals, are still campaigning in Maine and other states.
HSUS has founded a new group in Maine, called WAM, the "Wildlife Alliance of Maine". This group has copied their name and logo such that they nearly duplicate those of the sportsmen's group the Sportsman's Alliance of Maine. This is a very hostile and aggressive act by the anti's.
All sportsmen must help one another to beat these activists.
We will not give up one inch!
"Black Bear Hunting and Eating Black Bear"
We hope you enjoy the information here about black bear hunting in Maine and ways to prepare bear meat for eating. Bear is a delicacy. Enjoy!